Avengers Age of Ultron, les images continuent d'arriver sur la toile !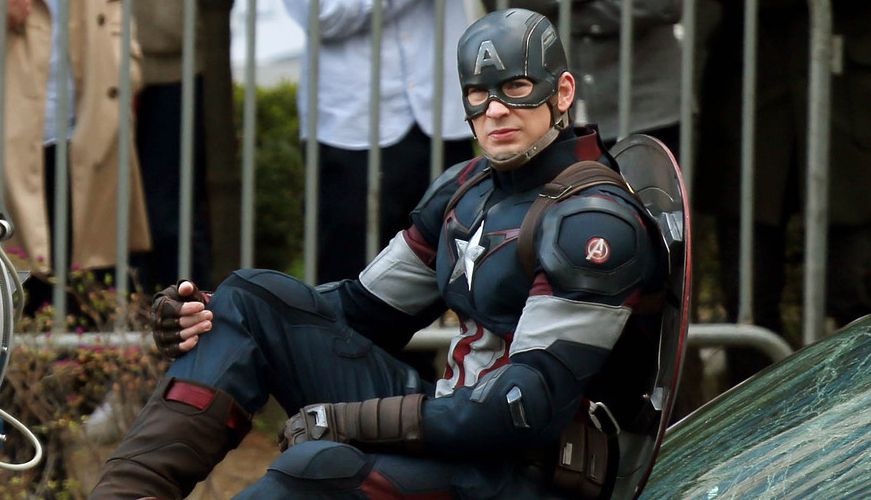 Captain America semble bien soucieux quant au futur qui se prépare... Les Avengers vont avoir du pain sur la planche car si Ultron est le méchant principal de cette histoire, ils devront également s'occuper du cas Hydra, puis courir après les jumeaux, la Sorcière Rouge et Vif-Argent ! Captain America seems worried about the upcoming futur... The Avengers are going to be in trouble if Ultron is the main villain of this story, they will have to take care of Hydra as well, then go after the twins, the Scarlet Witch and Quicksilver!
La deuxième bande annonce du film le plus attendu de cette année 2015, Avengers Age of Ultron, est sortie le 14/01/2015, et déjà de nouvelles images sont apparues !
Autres nouvelles : le personnage de La Vision, du fait qu'il soit lié à Tony Stark, voit son futur dans l'univers cinématographique Marvel confirmé et devrait apparaitre dans les prochains films à venir comme celui de Captain America : Civil War, pour commencer !
Un autre aperçu du film sera montré lors du Super Bowl qui aura lieu Dimanche prochain et qui sera diffusé sur la chaine NBC !
Sans plus attendre, les images !
(English version by Yuki Shiroi !)
The second trailer of the most awaited movie of the year 2015, Avengers Age of Ultron, was launched on 01/04/2015, and, new pictures appeared already.
Other news: the character or the Vision, due to the fact he is in relations with Tony Stark, sees his future in Marvel pictures universe confirmed and should appear in the next movies to come as Captain America: Civil War, for starters!
Another peak at the movie will be shown during the Super Bowl which will be held in next Sunday and will be aired on the NBC Channel!
La Sorcière Rouge a une très mauvaise influence sur Bruce Banner... Hulk n'est pas à la fête ! The Scarlet Witch has a bad influence on Bruce Banner... Hulk isn't at the party.
Un flash back sur le passé de Black Widow ? Ou une confrontation de Natasha avec Ulysses Klaw ? A flash back on Black Widow's part? or a confrontation between Natacha and Ulyses Klaw?
Tony Stark est bien ennuyé... Captain America et Thor se préparent à combattre ! Tony Stark is bored... Captain America and Thor are ready for combat!